Serving—An "Equal Opportunity" Opportunity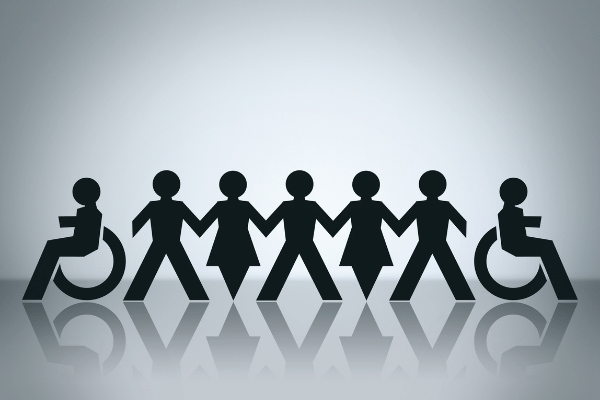 In this blog I want to debunk a popular myth about serving, namely that it takes a special person to serve, presumably one who is trained to respond to situations in which others are in need. Over the years I have encouraged many thousands of people to serve people in need as a legitimate and necessary aspect of their followship of Jesus but many of them have declined to do so. I can't honestly say I know for certain why that is, but I am willing to say for many of those who do not get involved in serving others they simply believe they are not qualified or, to put it another way, serving is not "their thing."
Here is the truth: Anyone can serve others. No one ever said it better than Martin Luther King, Jr. He said: "Everybody can be great . . . because anybody can serve. You don't have to have a college degree to serve. You don't have to make your subject and verb agree to serve. You only need a heart full of grace. A soul generated by love."
It starts with Jesus.
For us believers, the standard for serving is Jesus. The question of whether or not we can/should serve starts with him. No matter the question, if he said it's important, it's important.
Jesus left no doubt about the importance of serving. When two of the disciples asked him to place them in positions of leadership when he set up his kingdom, Jesus told them they were off track. He told them anyone who wants to be great must serve others. When a man asked him who his neighbor is (prompted by the commandment to love one's neighbor as much as self), Jesus told him the parable of the Good Samaritan. Finally, in the last hours of his public ministry, in the midst of observing Passover with the disciples, Jesus girded himself with a towel, filled a basin with water and washed the disciples' feet. Then told them they were to do what he'd just done—serve others. Any questions??
It doesn't have to be something big.
It would be understandable if some were to envision nurses working in a hospital ICU or firemen rescuing people from a burning building when they think of serving, given the volume of news these days about these incidents of serving. And if this is the image some have of serving others, no wonder they do not see themselves doing it. But it doesn't have to be this big . . . or even newsworthy. Listening to a friend who is having trouble at home is serving. Shopping for a neighbor who is recovering from surgery is serving. Baking cookies and taking them to a neighbor who lives alone is serving.
Mother Teresa said: "There are no great things. Only small things with great love." Amen, sister!
I ran across a story of serving recently that illustrates how it can happen in the most ordinary, unexpected ways. Waffle House server, Evoni Williams, an eighteen-year-old in La Marque, Texas. In the din of a busy morning shift, one elderly customer—a man who eats at the Waffle House about once a week—waved down Evoni. She stopped what she was doing, went to him, and leaned over the counter to hear what he had to say. In a moment she straightened up, pulled the man's plate toward her, took his knife and fork, and cut his food for him. He was not able to do that for himself as he was recovering from pneumonia and had a portable oxygen tank. Evoni Williams saw a need and met it. She thought nothing of it even though Evoni Williams is black, and her customer is white. She never expected her simple act of kindness to go viral, but it did when another customer caught the whole thing on video and posted it on Facebook. I will never joke about Waffle House servers again!
An "Equal Opportunity" Opportunity
We hear a lot about equal opportunity . . . because some do not have the same opportunities as others. In an effort to level the playing field, communities have enacted laws to equalize opportunities. You will never see rules to "equalize" opportunities to serve people in need. They aren't needed.
What IS needed is humility, seeing needs, compassion, courage, and a sense of responsibility.  (See "5 Traits of a True Servant"). None of these components of serving requires training or special skills. Awareness coupled with caring equips anyone to serve.
Anyone and everyone can serve others. So say Martin Luther King, Mother Teresa . . . and Jesus. Convinced?
For Pastors
Have you encountered people in your church who decline to get involved in serving people in need because they don't feel qualified? How have you handled that? Is your church able to provide various opportunities for your members to serve people in need according to their physical strength or age or skill level?
What do you think?
Do you agree that lack of skill or training are seen by some as barriers to serving? Is that a myth or a fact?