How to Change a Homeless Man's Life (Part 3)
I recently read a remarkable book, one that spent more than 2 years on the New York Times' bestseller list: Same Kind of Different as Me.  It's an amazing story of an unlikely friendship between homeless Denver Moore and wealthy Ron Hall. In two previous blogs, I discussed what I learned from the book about "how to change a homeless man's life," that it takes time and a relationship of equality.
I'd like to share one more lesson I learned, one that encouraged me greatly and hopefully pointed many of the book's readers towards God.
It takes works of God to change a homeless man's life.
Same Kind of Different as Me is a book about a relationship, but it is also a testimony miraculous interventions that healed people and relationships. The book is filled with God's handiwork as He answers amazing prayers, provides supernatural guidance, prompts people to accomplish the extraordinary, and alters lives dramatically.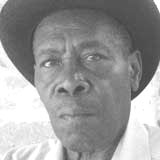 But the biggest miracle of all is something only God can give: truly unconditional love, demonstrated by the Cross, and imparted to us by the Spirit.
It's because of that gift that Ron's wife Debbie touched Denver's life so deeply and started the ball rolling in the relationship between Denver and Ron. Denver perfectly summarized to Ron how this miracle of God's love can change a homeless man's life:
Mr. Ron, I was captive in the devil's prison. That was easy for Miss Debbie to see. But I got to tell you: Many folks had seen me behind the bars in that prison for more than thirty years, and they just walked on by…. I was not a nice fella—dangerous—and prob'ly just as happy to stay in prison. But Miss Debbie was different—she seen me behind them bars and reached way down in her pocket and pulled out the keys God gave her and used one to unlock the prison door and set me free.

…She's the onlyest person that ever loved me enough not to give up on me, and I praise God that today I can sit here in your home a changed man—a free man.       pp. 179-180
Lorraine Potter Kalal