Have Yourself a Very Mercy Christmas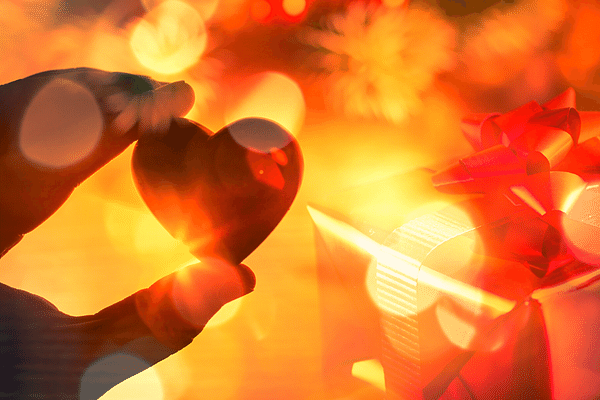 And just like that, 2022 is a wrap. I feel like I was just sitting here writing a similar newsletter summarizing and reflecting about 2021.
At Operation Inasmuch, we use the term "compassion ministry" A LOT. Compassion ministry is about doing rather than just saying. It's about having compassion for a person, a family, or a people group and putting our faith into action to minister to the least of these. Some people in other places call this same thing "mercy ministry." Both phrases imply that followers of Jesus would be mobilized in their local community and around the world to share the gospel of Jesus through serving others.
Mercy is a term I seem to keep running into lately. I'm a little slow on the uptake at times, so it may take the Lord showing me in a multitude of ways before I see what he's trying to show me. I have been hearing, reading, studying, and reflecting on mercy and what it means to us as followers of Christ.
God came to this fallen world in the form of a small baby. The God of mercy was now a baby of mercy that would change this world forever. While on earth, he walked in humility, forgiveness, and mercy for others he encountered. He showed us how we should be living our lives and how to keep a heavenly perspective on every situation we encounter. I pray that you will draw closer to this baby, this God of Mercy, during this Christmas season.
I am going through a parenting book with some friends from church, and man…this book is kicking me in the pants. If you might remember, I have 6 children ranging in ages from 3 to 17, and life is very active, to say the least. One of the latest chapters was talking about parenting from an aspect of Mercy versus parenting from the Law. It is so easy in our busy schedule and my constant tired state to become the lawmaker, the police, the judge, the jury, the sentencer, and the punisher all at one time as I parent my kids. Most of these "laws" are things that ultimately make me seem like a better parent or make life easier for me in some way. I quickly forget that all these kids are like me… a child with a sinful heart that needs parenting. This book reminded me that I am a child constantly being parented by my heavenly father. And he always chooses to show forgiveness, grace, and mercy to his children.
I want my kids to grow up to become people of compassion and mercy. And not because dad and mom said to, but because they feel compelled to out of their love for the Lord. So, I need to get back to modeling mercy and compassion in EVERY situation. In every conversation, every game we play, every time of discipline, every drive in the car, and every time they royally mess up, I have an opportunity to model mercy, forgiveness, and love.
God wants these same things for us. All believers are called to be people of compassion and mercy. When we see a need or are faced with a tough moment in our lives, God wants us to choose mercy. As WE become smaller and humbler, HE is able to be seen more brightly.
I pray that you become even more of a person of mercy in 2023. I pray that Mercy Ministry becomes something that you personally do more often in your walk. There are over 2,000 passages in the Bible in which God calls his people to care for the weak and the vulnerable in their community. It definitely seems to me that God has placed a premium on serving others and showing compassion to them.
And that is why I want to PRAISE GOD for the opportunities that we had to serve in 2022. What a year! I have been the ministry director now for 3 full years, and I find myself feeling like this was really my first full year of seeing the ministry work and not impaired by a global virus.
First, 34 brand new churches stepped out of their walls to show compassion and serve utilizing Operation Inasmuch this year. This is a great testament to God and how He continues to spread the ministry further and further.
Based on reports that we collected, which never seem to be comprehensive, approximately 200 churches in 13 different States still utilized this ministry to share Jesus with others. I think that really speaks volumes to God's faithfulness through the years. We are very grateful and humbled by these statistics each year.
Food packing continues to grow and be a great way to share food with people that need it most. Operation Inasmuch was part of packing over 730,000 meals this year! 2022, by far, has been our biggest year for food packing. By year's end, we will have hosted 20 food packing events in 4 different states. Over just the last 4 years, including this year, we will have been part of packing 2 million meals, and in 2023, we will officially surpass 3 million meals packed as a ministry over the last 9 years. What an amazing way to meet needs and spread compassion.  
One of the coolest and most rewarding aspects of food packing this year was to see a little over 300,000 of those packed meals be shipped to Poland to help the refugees of Ukraine. We hosted a large event here in Knoxville that saw 980 volunteers pack 277,592 meals in just under 8 hours. There were two other churches, one in Georgia and one in North Carolina, that also shipped meals to Poland. We thank God for his provisions and the opportunity to be able to help from halfway around the world.
We are excited to see what 2023 will hold for Operation Inasmuch. We are grateful for you, and we thank you for your support and encouragement this year.
We promise that we will continue to share the gospel through acts of compassion and encourage as many others as possible to do the same. If you or your church would like to do more in the way of Mercy Ministry, we would love to speak with you about how to do that more effectively.
PS: As you prepare to make your end-of-year donations, please remember this ministry in your giving! We strongly feel that donors can get the "most bang for their buck" by giving to Operation Inasmuch. Becoming a financial partner with us allows us to train and equip more and more believers to get outside of the four walls of the church and reach people for Jesus! Thank you for your support! 
Merry Christmas and a Happy New Year.