Get in the Game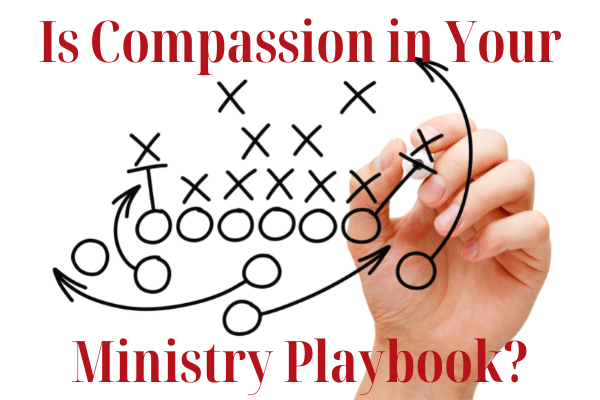 As the football season kicks off, I can not help but think in terms of sports. Teams are practicing and gearing up for upcoming months of grueling competition where their body takes a beating and the joys and sorrows of wins and losses change from week to week. Fans are excited and then disappointed, only to be excited again. Well, I would say that Inasmuch has seasons as well.
Churches in many parts of our nation use Inasmuch to serve in Jesus' name. In just about every month of the year, you will find a church that has scheduled their annual Inasmuch Day. There really is no "off-season" for Operation Inasmuch. But, if you live in Michigan, it is less likely that you will want to host a massive day of service in January or February. If you live in South Florida, those early months are a great time to get outside the church and love on your neighbor. Many of our states have all four seasons and fall is when a large majority of Operation Inasmuch churches head out into their communities to show compassion to those around them.
Now, it's not quite fall but summer is winding down. Kids are heading back to school and our thoughts begin to turn away from vacation and pool parties toward all that the fall season brings. Churches and Christian schools have been working through the summer to plan their fall Inasmuch Day and it is almost here.
I wanted to highlight one church that is gearing up for their Inasmuch Day over in North Carolina. First Baptist Church in New Bern has been participating in Inasmuch for over 6 years. In their most recent church newsletter, Pastor Richard Seagle wrote:
"It's an attorney delivering lunches to volunteers, a retired Marine roofing the house of a stranger, a schoolteacher cleaning a shut-in's yard, a secretary sewing lap blankets for nursing home patients, fifth-grade boys passing out flyers about their church's non-traditional worship. FBC New Bern has participated in an annual Inasmuch Day for many years, mobilizing a large group of its members each year to participate in a day of service to benefit organizations, families and individuals in the Greater New Bern Area."
FBC New Bern is in the game. Their church is engaged in the community and believers are mobilized outside the walls of the church. There are no benchwarmers to be seen. They have figured out how to get more people off of the sidelines and into the game. I know… too many cheesy sports analogies… but you get it. Pastor Seagle goes on to say:
"From the youngest to the oldest members of the FBC community, Operation Inasmuch will provide an opportunity for volunteers to put their faith into action. Children will be invited to work alongside of their parents and/or grandparents. It will be a wonderful day to show gratitude and to share God's love with our community. Each person will come away inspired and richer in love for this little corner of the world in which we are called to live and minister. While Operation Inasmuch provides the framework for one day of service, our hope is to be a congregation with an outward focus, to be a family of faith that encourages its members to incorporate compassion and service into their daily lives, to be a church equipping every member to be a minister both inside and outside its walls. We hope that you will be inspired by the mission and the message of Operation Inasmuch and that you will find ways to join us as we strive to love our neighbors, our community and our world with the words of Jesus in Matthew 25 as our guide."
Cathy Chitty, FBC New Bern's Inasmuch Coordinator, says that their entire church family has loved these opportunities to be out in the community doing good things, all in Jesus' name. Cathy went on, "Our church in New Bern has been greatly outwardly focused for as long as I have been around. We have strived to continually support our local non-profits and to make an impact on the needs of our community."
Cathy reports that they have great turnouts on their Inasmuch Days. Everyone from the very young to their "lovely seniors" participates. From food drives to ramps, construction projects to work with a recovery ministry, they make sure there is something for everyone to do. They have made huge impacts working in post hurricane repairs and made new friends in the community by partnering with other churches at times to maximize the impact that the Church has in their community.
Think about your corner of the world where you are called to live and minister! What about your church? Are you in the compassion game? Are your believers sidelined and warming the bench? Is compassion and service in your ministry playbook? (I've got a bunch more but I'll quit)
Maybe your church used to host an Inasmuch Day but it's been a few years. Maybe your church does a few things in ministry but you desire for MORE. We would love to help you get in the game! Operation Inasmuch has been equipping and training churches for 26 years how to effectively get believers out of their seats and into the streets to serve. For more information about materials and training opportunities, please call our offices at (865) 951-2511 or email office@operationinasmuch.org.