Grace Powers Us to Serve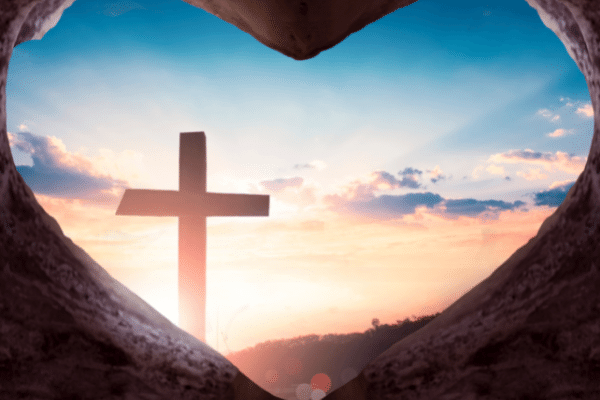 In my last blog I tried to make the argument that it is essential that a person who claims to be a follower of Jesus serves others. I gave 4 reasons that serving is essential for believers: It promotes spiritual growth, puts flesh on good words, helps people, and was a priority for Jesus. In that blog I alluded to the age-old debate about whether one is saved by grace or by works. One reading of last week's blog might give some the impression that works, i.e., serving people in need, is what makes a person a follower of Jesus. Not so. In this blog I want to address the other side of that debate. Spoiler alert: It comes out at the same place!
We are made right with God by grace.
We are saved by grace alone, specifically God's grace manifested through Jesus' sacrificial death. BUT that grace is a force that enables us to serve. The seminal passage on the saving power of grace is Ephesians 2: 8-9: "For it is by grace you have been saved, through faith—and this is not from yourselves, it is the gift of God—not by works, so that no one can boast."
God's grace is a gift—undeserved, unexpected, undeniable. We are made right with God by His grace. No amount of good works can earn us a right relationship with God. It comes by grace . . . as a gift.
There is no better explanation of the unmerited favor of grace than that which Phillip Yancey provides in his book What's So Amazing About Grace? For those who want to think we are saved by works he quotes Robert Farrar Capon: "If the world could have been saved by good bookkeeping it would have been saved by Moses, not Jesus."
As good as it is, as absolutely wonderful as it is, still grace is hard to accept. Frederick Buechner says: "People are prepared for everything except for the fact that beyond the darkness of their blindness there is a great light. They are prepared to go on breaking their backs plowing the same old field until the cows come home without seeing, until they stub their toes on it, that there is a treasure buried in that field rich enough to buy Texas."
Grace powers us to serve.
While most Christians are familiar with the verses in Ephesians cited above, they may not know that the verse that follows explains that the purpose of grace is to motivate, activate, and inspire those who receive it to serve: "For we are God's handiwork, created in Christ Jesus to do good works, which God prepared in advance for us to do."
The most important word in verse 10 is "For." It indicates that what is said in that sentence is linked to what has just been said in the prior 2 verses. In other words, the result of receiving the gift of grace is that we are God's handiwork, and the purpose of God's grace gift is to empower us to do the work He has assigned to us. Guess what, that work is not serving on a church committee. Nor is it some of the other administrative tasks that often keep us from doing the work of grace. It is serving like Jesus served.
Grace is unmerited favor . . . , the kind Jesus showed Bartimaeus of Jericho and Zacchaeus and the woman at Sychar, etc. Grace is pouring God's love on those who need it. Hence, grace is the fuel that powers serving others. Therefore, grace and serving others are inseparable. They are two sides of the same coin. Serving depends on grace; grace expresses itself in serving.
Don't stop short of the goal.
Have you ever seen a football player break into the open and run as hard as he can toward the goal line only to stumble and fall just before he crosses the goal? That's what it's like to focus on Ephesians 2:8-9 and neglect verse 10. The goal of the Christian life is not merely to get to heaven or to be saved but to allow God's saving grace to do its work in us and through us.
At its best serving others is extending the grace we have received from God to those who need it too. That is done not only by telling them about it but also by showing them by serving them. Grace is giving food to the hungry, clothes to the ill-clad, shelter to the homeless, water to the thirsty, presence to the lonely or imprisoned, and so forth.
Enough arguing about whether we are saved by works or by grace! Proclaim from the housetops the power of grace to motivate, activate, and inspire us to serve others. Grace is the power; serving is the outcome.
For Pastors
What gospel do you preach? Is it the whole gospel or partial? How are you leading your congregation to embrace and live out Ephesians 2:10? Is serving others an option or essential to following Jesus?
What do you think?
Let me know what you think—how have you dealt with the works/grace debate especially as it relates to serving others. I like what one person said in response to the last blog: We are saved to serve. What do you think?