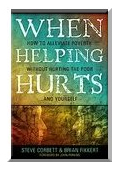 Scroll down to find compassion resources for Inasmuch churches including books and web sites that help you reach out with compassion.
Get the latest Operation Inasmuch logos and resources
Find what you need here or on Facebook
View or upload your photos and videos to Facebook
We want to see what you are up to… and others want to learn from you. Post your pictures and videos to our Facebook page or email them to office@operationinasmuch.org.
Invest in these books
Check out these web sites
Have suggestions for other resources we might post here? Contact us!