Inasmuch Life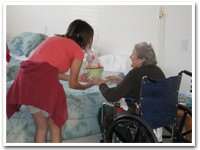 Operation Inasmuch has had a tremendous impact on thousands of churches and their communities, but we realize there is more to do.
Operation Inasmuch must be more than a "one and done!" Missional churches will move their people out of the seats into lifestyles of compassion where relationships have room to develop, the gospel can be shared deeply, and true discipleship and transformation both have time to take place.
Towards that end, we have developed a process that equips churches to mobilize large numbers of congregants to serve more than one day a year, to serve as a lifestyle. We call this initiative Inasmuch Life. Watch the introductory video.
We recognize that many people live a lifestyle of quiet compassion as they minister to those around them. Yet we often hear that many more want to meet the overwhelming needs in their communities, but don't know where to begin. Inasmuch Life brings order to the compassion chaos, helping churches to mobilize large numbers of congregants into the community in an ongoing basis.
"The Inasmuch Life process has had a tremendous impact on our church. We knew that we wanted more people involved in day-to-day compassion ministry and Operation Inasmuch gave us the strategy and tools to do what we wanted to do. As a result of the process, over 150 of our members signed up to volunteer on a regular basis in local ministries and agencies that serve the needy – and none of these individuals previously volunteered in compassion ministries.
Inasmuch Life has led to increased awareness of compassion ministry in the church, new connections between church members, enthusiastic and increased lay involvement, new compassion ministries, and spiritual growth. We are privileged that Operation Inasmuch partnered with us in this important endeavor!
This process has truly been an answer to my prayers for our church."
Dr. Wade Bibb, Senior Pastor
Central Baptist Church of Bearden
Knoxville, TN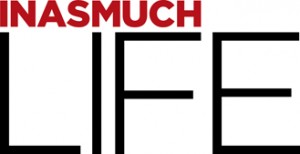 If you are interested in implementing the Inasmuch Life process in your church contact us.