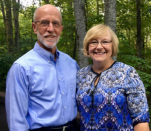 David Renfro
2019 Chair
Phil Roy
2019 Vice-Chair
Sweetwater, TN

Phil is the Missions Director at Sweetwater First Baptist Church in TN. He is responsible for local, national, and foreign missions.

Phil has been involved in Mission Education through Royal Ambassador program since 1984 and World Changers since 1996. During this time he has seen and felt the call to share missions every chance he can.
Bill Rosenbalm
2019 Secretary/Treasurer
Knoxville, TN

Bill first learned of Operation Inasmuch while serving on the Pastor Search Committee at Central Baptist Church of Fountain City when the church called David Crocker to Knoxville almost 15 years ago. That first-year Bill was on a team that helped repair some roofing and guttering on a house in East Knoxville. Since then, he has gone on to do projects including wheel chair ramps, food packing events, serving Knoxville agencies with painting, and more. Bill immediately noticed how excited people got by serving outside their church and community. He also noticed how much more connected the church has become to other churches in the area while serving alongside their members. Instead of being competitors, they have become fellow members in the body of Christ. "What better way to build up Christ's church and family than by showing we are all part of His larger plan. I have seen no better way for sharing God's love than through serving with Inasmuch, and I am pleased to serve on the Board to help further and grow this important ministry."
Cindy Bush
2019 Director
Cindy Bush is a native of East TN and became a true "VOL" when she attended the University of Tennessee to obtain her Bachelors Degree in Business Administration, Personnel Management. For the past 25 years, Cindy has served the community through her marketing and real estate career, and is currently a Regional Marketing Coordinator with Movement Mortgage. Her passion for missions began with her three sons serving with World Changers. Serving the community has become a part of her life whether domestically or internationally. She became involved with Operation Inasmuch through the Inasmuch United Knoxville program several years ago and has continued to lead her church, John Sevier Baptist Church, every spring in community based service. Cindy says, "Through that annual outreach, I have come to know this organization as one committed to not only serving, but training churches to become a church with no walls in the community. And, this is the reason I am honored to serve in this capacity on the Board."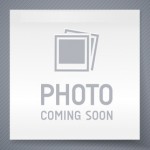 Lynda Jack
2019 Director
Johnson City, TN

Lynda grew up in Arkansas where she attended Arkansas State University. She has a BS in Physical Therapy from The University of Texas Medical Branch and a MS in Physical Therapy from The University of Alabama in Birmingham. Her physical therapy career included working in rehabilitation hospitals, nursing homes, and teaching at The University of Central Arkansas, Roane State Community College, and Florida Gulf Coast University. Additionally, she had the privilege of serving in mission hospitals in Nigeria and Gaza.

Throughout her life, Lynda has been active in ministry through community and church organizations. She also served in leadership positions in several churches, including serving as deacon, Ministry Team chair, and Sunday School teacher. She was involved in Operation Inasmuch in Ft. Myers, Florida. She now lives in Johnson City, Tennessee where she attends Central Baptist Church.