Shelly Wilson
2017 Chair
"I am happy to serve on the Board of Directors for Operation Inasmuch. Not only am I impassioned about compassion ministry, I love the opportunities we get when participating in Operation Inasmuch events to go outside the walls of our churches, to meet other people, and to mix with other religious organizations when helping the people in our communities. To also be given an opportunity to pay it forward by serving on the Board of Directors is an honor. The ministry itself runs very efficiently and produces valuable benefits throughout the United States (and soon outside its borders) that can be sustained for many years to come. I am excited to be a part of an organization that has a growing vision and mission and is accepting of change as our programs spread to new communities offering new opportunities."

Shelly was born in Saginaw, Michigan, and grew up in Orlando, Florida. Ms. Wilson received her undergraduate degree from Florida Southern College, in Lakeland, Florida, where she graduated cum laude. She earned her law degree from the Stetson University College of Law in St. Petersburg, Florida. Shelly serves as co-chair on the Knoxville Bar Association's Committee on Continuing Legal Education, the Tennessee Bar Association Local Government Section Executive Council and is Speaker of the Tennessee Bar Association's House of Delegates. She previously served on the Knoxville Bar Association's Board of Governors.
Wade Bibb
2017 Vice-Chair
Wade is the Senior Pastor at Central Baptist Church of Bearden in Knoxville, TN. He is a graduate of The Southern Baptist Theological Seminary where he received both the Master of Divinity and Doctor of Philosophy degrees. Wade is married to his high school sweetheart, Melissa, and they have one daughter together, Emily. He has a passion for teaching-preaching, hiking, reading, movies, and the agony of Crossfit.
Bill Rosenbalm
2017 Secretary/Treasurer
Bill first learned of Operation Inasmuch while serving on the Pastor Search Committee at Central Baptist Church of Fountain City when the church called David Crocker to Knoxville almost 15 years ago. That first-year Bill was on a team that helped repair some roofing and guttering on a house in East Knoxville. Since then, he has gone on to do projects including wheel chair ramps, food packing events, serving Knoxville agencies with painting, and more. Bill immediately noticed how excited people got by serving outside their church and community. He also noticed how much more connected the church has become to other churches in the area while serving alongside their members. Instead of being competitors, they have become fellow members in the body of Christ. "What better way to build up Christ's church and family than by showing we are all part of His larger plan. I have seen no better way for sharing God's love than through serving with Inasmuch, and I am pleased to serve on the Board to help further and grow this important ministry."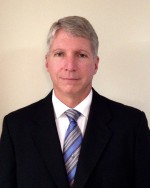 John Crenshaw
2017 Director
John hales from Russell, Arkansas. He served in the Army for 26 years first as a Paratrooper and then with Special Forces. He served overseas during Operation DESERT STORM in Iraq, in Haiti for Operation UPHOLD DEMOCRACY, in Bosnia for Operation JOINT GUARD, numerous deployments to Africa and six tours in Afghanistan for Operation ENDURING FREEDOM. John currently works for General Dynamics as a training specialist.

John has a BS in Liberal Arts from the State University of New York, Albany and a Masters of Divinity from Liberty University. He resides in Fayetteville, North Carolina with his wife, the former Carla M. Haulmark of Alma, Arkansas, his daughter Beth (finishing her senior year at UNC Chapel Hill) and his son Joseph (a 5th grader). The Crenshaws attend Snyder Memorial Baptist Church in Fayetteville. John enjoys spending time with family, teaching Sunday school and singing in the church choir. His involvement with Operation Inasmuch stems from his work with the organization through his home church and a passion for getting churches to reach the world for Jesus Christ.
Lynda Jack
2017 Director
Lynda grew up in Arkansas where she attended Arkansas State University. She has a BS in Physical Therapy from The University of Texas Medical Branch and a MS in Physical Therapy from The University of Alabama in Birmingham. Her physical therapy career included working in rehabilitation hospitals, nursing homes, and teaching at The University of Central Arkansas, Roane State Community College, and Florida Gulf Coast University. Additionally, she had the privilege of serving in mission hospitals in Nigeria and Gaza.

Throughout her life, Lynda has been active in ministry through community and church organizations. She also served in leadership positions in several churches, including serving as deacon, Ministry Team chair, and Sunday School teacher. She was involved in Operation Inasmuch in Ft. Myers, Florida. She now lives in Johnson City, Tennessee where she attends Central Baptist Church.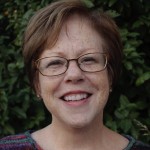 Susan Richardson
2017 Director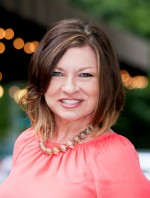 Angie Wilson
2017 Director
Angie Wilson is a Knoxville native with strong ties to her community. She earned a BS in Communications from the University of Tennessee and currently serves as the Senior Director of Marketing for Visit Knoxville, the city's official Convention and Visitors Bureau. Angie has a 17-year-old daughter, Grace, with whom she enjoys shopping, traveling and cheering on the Vols. She and Grace are members of Central Baptist Fountain City and active in a number of its programs. Angie serves on the Budget & Finance and Worship Planning committees and sings in the choir. Her involvement at CBCFC provided her first introduction to and appreciation for the ministry of Operation Inasmuch. She looks forward to working alongside the Inasmuch team, discovering how God uses her to contribute to this ministry and how Inasmuch will contribute to her own spiritual growth.